This skirt got in under the wire for day number 4 of "13 Days of Halloween!"
I'mmmm BAAACK!  Phew, I've completed four sewing projects since my last post, but Imma walk it back in chronological order before I forget the wild rides I've had with each of these lovely creations.  Last weekend, I made my first peplum top.  And I love it!!  It was inspired by the adorable Sally from The Quirky Peach!  If you haven't discovered Sally's blog already, go check her out!
Isn't it perfect?!  Here's my attempt!
Okay, so I haven't actually written a poem in Toothless' honor…  What a letdown!  Here's an adorable gif to make up for my shameless misrepresentation.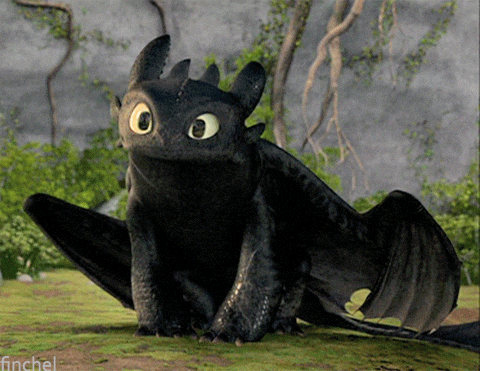 But what I did make is a dress!!